Apr
9
Thu
[CANCELLED] Politics of Location Data, Mobilities, and Algorithmic Decision-Making @ University of Westminster (Room UG05)
Apr 9 @ 5:00 pm – 7:00 pm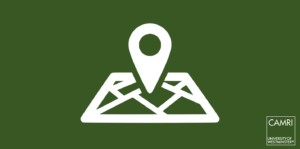 THIS IS EVENT HAS BEEN CANCELLED – We will attempt to rearrange later in the year
Didem Özkul (UCL) – Machine Learning on the Move: Politics of Location Data, Mobilities, and Algorithmic Decision-Making
The current global political and economic crisis has allowed location tracking and geo-profiling to grow exponentially, most prevalent in the developments of drones, commercial satellites, border security and geo-fencing, machine learning as well as being embedded in the form of a GPS sensor in every single smartphone produced and used. Location data is high dimension data, which has a very high degree of uniqueness associated with it, and hence it is difficult to anonymise. As users of these systems, we are potentially contributing to a network of sensors, generating real-time location data about where we are at any given point in time. Many sensors and connected devices also produce and use location data. So, the problem is not limited to 'human' users of these technologies' but also other connected and algorithmic practices that somehow generate location data about us. Not surprisingly, efforts to generate a detailed picture of who we are based on where we are have been inherent in many machine learning and profiling algorithms. In this regard, location tracking provides a context for profiling algorithms and whether our movements can be flagged as behaviours of interest or the places we visit can be marked as places of interest. This type of profiling based on location tracking has the potential to categorise not only users, but also non-users of mobile communication technologies as well as places, in order to govern and control societies. The impacts of such algorithmic decision making are broader as they have the potential to create wider gaps and divisions within and between societies.
In this talk Didem Özkul draws on the problematic intersection of machine learning, algorithmic decision-making, and politics of mobilities with a specific focus on location data, and argues that location data is key to all those other types of data. In doing so, she discusses the societal implications of location data and machine learning, which she identifies as a gap that we need to attend to urgently.
Biography
Didem Özkul (@didemozkul)is an Assistant Professor in Digital Media & Society at the Department of Culture, Communication and Media, University College London. She holds a PhD from the Communication and Media Research Institute, University of Westminster. She has written extensively about location data and mobile communication and media practices. Currently she is writing her first monograph, The Politics of Location Tracking and Profiling, which presents a critical analysis and discussion of location data, AI, and politics of mobilities (under contract with Routledge).
Apr
17
Fri
[CANCELLED] Mediating, Constructing and Dismantling Race(ism) @ University of Westminster (The Boardroom)
Apr 17 all-day
THIS IS EVENT HAS BEEN CANCELLED – Please see below for information from the organising committee
As you already know, the coronavirus pandemic is spreading across the world and in the UK. In view of the situation and the measures taken by governments, travel companies and universities, we have been debating the best approach. We are taking the situation very serious.
We first send our sympathies to all of you who have to self-isolate or are worried about their families and friends. We decided, in light of the crisis mode and very likely impeding lock-down measures in many countries, including our international attendees, that we too have to cancel our conference.
This is not a decision we took lightly, this is an important event, in which we put so much love and dedication and hours of work. But we have to suspend. We want to let you know that we wish to postpone rather than cancel. But we realize this is not easy to plan, we simply do not know how long this pandemic will last. Therefore, postponing for merely a few weeks seems futile, and 2 months seems arbitrary at this moment.
We will get back to you about possibilities for holding this conference in the autumn. We will email in due course to check how you feel about participation at a later stage.
We send our solidarity to all of you, and especially those in precarious employment or health insurance.
Tarik Sabry, Geetanjali Kala, Miriyam Aouragh.
---
.
Keynote Speakers
Professor Ghassan Hage, University of Melbourne, Australia
Professor Dibyesh Anand, University of Westminster, UK
.
Institutional and structural racism are major realities that impede different areas of social life, both domestically and internationally. Over the past decade, mass protests in West Asia, North Africa, South America, and other parts of the world created an important transformative momentum, which in turn triggered debates about race, cultural difference and the role of anti-racism in grassroots politics against authoritarianism. The (not so) new issues activists are facing include migration, modern forms of slavery, backlash against indigenous assertion, the plight of south-Asian and African (domestic, construction) workers, the trafficking of female migrants across Europe, colourism and the mainstreaming of Far Right politics speaking against liberal multiculturalism in the defence of the imagined majority.
The 2020 International Conference: Mediating, Constructing, Dismantling Race(ism) is centred around the notion of 'Race' and its different cogent variations – 'racism', 'racialisation', 'racialised' – but brings race into conversation with global capitalism, transnational political processes, historical and contemporary social change and technological mediation. Firstly, the conference welcomes papers that explore a new economy of power relations and its interdependency with resistance; this particular connection remains largely understudied in relation to race and racism in non-western contexts. Secondly, we are interested in focusing on 'transversal' struggles that are not limited to one county, or necessarily confined to a particular political or economic form of government, but as a form of power that applies itself to everyday life, categorises, makes individuals subjects, subjugates and makes subject too. In this respect, and thirdly, the conference also encourages contributions that may focus on 'immediate' struggles that are closer to individuals and their everyday experiences and act as vantage points from which to critique instances of power. Although many campaigns focus on 'immediate' struggles that have initiated a scathing critique of nationalism and nativism; of exclusionary discourses of citizenship vis-à-vis minority communities; of rationalisations of beauty; we are interested in approaches that embed the way modern subjectivities are constructed in particular ethnographic social hierarchies, and invite frameworks that trace these convergences along the ways capital flows create the conditions under which colonial manifestations (such as slavery) return.
This event is an initiative of the Communication and Media Research Institute's newly established Global Media Research Network (GMRN) and the Centre for the Study of Democracy at the University of Westminster. The full-day conference on the 17th of April 2020 provides a space to debate these questions; to understand the often-contentious relationship between theory and practice across disciplines; and to bring the work of activists and academics closer together. This event is part of the underlying aspiration to encourage critical collaboration between scholars and activists.
Academic-activist Keynote Speakers
Lucia Kula, Black Student Support Coordinator, SOAS
Akram Salhab, organiser at Migrants Organise
Chardine Taylor-Stone, Cultural Producer and Writer
PROGRAMME AND REGISTRATION
This one-day conference on Friday, 17th of April 2020, will consist of 2 academic keynote presentations, four parallel panel sessions and 3 academic-activist keynote presentations. The fee for this conference has be waived by the Communication and Media Research Institute. Registration is required via this link: https://forms.gle/u8d2fxtY5yHWFd5d9
Conference Organisation Committee and Advisory Board:
Miriyam Aouragh
Christian Fuchs
Deborah Husbands
Geetanjali Kala
Ben Pitcher
Pablo Morales
Tarik Sabry
Doug Specht
Roza Tsagarousianou