Nov
12
Thu
Tuning into Media Distortions or, What Do Deviant Media Categories Mean? @ Online
Nov 12 @ 5:00 pm – 7:00 pm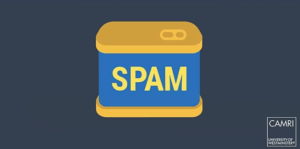 In this talk Elinor Carmi will talk about the politics behind categories we take for granted such as spam and noise, and what it means to our broader understanding of, and engagement with media. Her book Media Distortions synthesizes media theory, sound studies, STS, feminist technoscience, and software studies into a new composition to explore media power. Drawing on repositories of legal, technical and archival sources, the book amplifies three stories about the construction and negotiation of the 'deviant' in media. The book starts in the early 20th century with Bell Telephone's production of noise in the training of their telephone operators and their involvement with the Noise Abatement Commission in New York City. The next story jumps several decades to the early 2000s focusing on web metric standardization in the European Union and shows how the digital advertising industry constructed what is legitimate communication while making spam illegal. The final story focuses on the recent decade and the way Facebook constructs unwanted behaviors to engineer a sociality that produces more value. These stories show how deviant categories re-draw boundaries between human and non-human, public and private spaces, and importantly – social and antisocial.
Biography
Elinor Carmi (@Elinor_Carmi) is a researcher, journalist and ex-radio broadcaster who has a passion for technology, digital rights, and feminism. In the past 8 years, she has been examining internet standards, specifically the development of the digital advertising ecosystem such as advertising networks, real-time-bidding, and web-cookies/pixels. Currently, Dr. Carmi is a Research Associate at Liverpool University, UK, working on several projects: 1) "Me and My Big Data – Developing Citizens' Data Literacies" Nuffield Foundation funded project; 2) "Being Alone Together: Developing Fake News Immunity" UKRI funded project; 3) Digital inclusion with the UK's Department for Digital, Culture, Media and Sport (DCMS). On February 2020, Carmi was invited to give evidence on digital literacy for the House of Lords' Committee on Democracy and Digital Technologies, at the British Parliament in London, UK. In addition, she has been invited by the World Health Organisation (WHO) as a scientific expert to be part of the closed discussions to establish the foundations of Infodemiology.
Dec
17
Thu
The Media Manifesto @ Online
Dec 17 @ 5:00 pm – 7:00 pm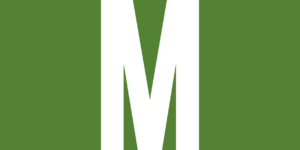 Our media systems are in crisis. Run by unaccountable corporations and dominated by agendas and algorithms that are shrouded in mystery, these formerly trusted sources of information and entertainment have lost their way. As consumers, we have plenty of choice, but as citizens we have an abundance of misinformation and misrepresentation.
In this incisive manifesto, four prominent media scholars and activists put forth a roadmap for radical reform of concentrated media power. They argue that we should put media justice, economic democracy and social equality at the heart of our scholarship and our campaigning.
The Media Manifesto delivers a sharp analysis of our communications crisis and a passionate call for urgent change. It provides resources of hope for media reform movements across the globe.
Biography
Des Freedman (@lazebnic), Professor of Media and Communications, is interested in the relationship between media and power together with the political and economic contexts of media policymaking, regulation and reform. He was a founding member and recent chair of the Media Reform Coalition and was project lead for the Inquiry into the Future of Public Service Television chaired by Lord Puttnam. He is a former editor of the Sage journal Global Media and Communication and has edited several strands for openDemocracy including Anti-austerity and media activism (with Natalie Fenton and Gholam Khiabany), Liberalism in neo-liberal times (with Gholam Khiabany, Kate Nash and Julian Petley) and Capitalism and universities (with Michael Bailey). His latest books include Misunderstanding the Internet (2nd edition, Routledge 2016, with James Curran and Natalie Fenton) and The Contradictions of Media Power (Bloomsbury 2014).
Des is currently Deputy Head of Department of Media, Communications and Cultural Studies (MCCS) and Co-Director of the Goldsmiths Leverhulme Media Research Centre.
Justin Schlosberg (@jrschlosberg) is Senior Lecturer in Journalism and Media. He is the author or co-author of three books about the media including, most recently, Bad News for Labour (Pluto 2019). His research takes a critical look at accountability both through and of the media, with a focus on media ownership and plurality in a post digital context. He is a former Chair of the Media Reform Coalition and Network Fellow at the Edmund J. Safra Center for Ethics, Harvard University in 2014-15.