Mar
27
Mon
Speaking Back From the Margins to the BBC at 100 @ University of Westminster (Room: UG04)
Mar 27 @ 4:00 pm – 6:00 pm
Aasiya Lodhi & Matthew Linfoot – Speaking Back From the Margins to the BBC at 100: Sexuality, Race & Gender in the Archives
At its centenary juncture the BBC's fight for survival has required it to pay closer attention to marginalised publics. How might such publics imagine a BBC fit for the next 100 years, and what cues might they take from erased or forgotten histories embedded in the BBC's archives? This joint talk showcases two recent AHRC-funded archival projects on the BBC's centenary focused on public engagement with minoritised communities. Hearing Our Stories: LGBTQ+ Lives and the BBC, led by Dr Matthew Linfoot, explores the relationship between the BBC and the LGBTQ+ audience, and the impact of BBC coverage on queer lives over the past 50 years. The project draws on archival examples from features, documentaries and current affairs programmes, capturing BBC reporting of key events in the queer chronology, from the early days of gay and lesbian liberation, to the HIV/AIDS epidemic, through to marriage equality. These extracts were shared with participants from two community organisations, Opening Doors and London Friend, whose reactions and discussions were recorded. The resulting podcasts offer a fascinating insight into an intergenerational response to the changing identities of LGBTQ+ lives as viewed through the lens of the BBC. Reclaiming A Lost Past: Black British Women, Visibility and the BBC, led by Aasiya Lodhi, examined some of the complexities of race, gender and media (in)visibility. Via two contrasting strands of focus – Black British actresses and Black British feminism on the BBC – the project encouraged a set of intergenerational groups to go against the grain of the archive, countering historical lacunae through creative and embodied responses. These included the production of artistic artefacts by London schoolchildren, in partnership with the Young Vic Theatre, a special episode of the podcast Letter to a Black Girl and a discussion at the Feminist Library on the tensions between activism and media visibility.
Biographies
Dr Aasiya Lodhi is a Senior Lecturer in Media at the University of Westminster and a former BBC radio producer. She is co-editor, with Amanda Wrigley, of Radio Modernisms: Features, Cultures and the BBC. In addition to her public engagement work on archives Aasiya researches the mediation of colonial ideologies in twentieth-century Britain. She is currently writing a book on the 'end' of empire, writers and post-war BBC Radio.
Dr Matthew Linfoot is Principal Lecturer in Radio, Audio and Podcasting at the University of Westminster. Before joining the University, Matthew worked at the BBC in a variety of roles, including co-presenting the weekly LGBTQ+ magazine show at BBC GLR 94.9, and as a producer on the oral history series The Century Speaks. He won a SONY Gold Award for the music documentary You've Got to Hide Your Love Away. Matthew contributes to the BBC Oral History Project, interviewing current and former LGBTQ+ staff.
Apr
6
Thu
Technology of the Oppressed @ Online
Apr 6 @ 5:00 pm – 7:00 pm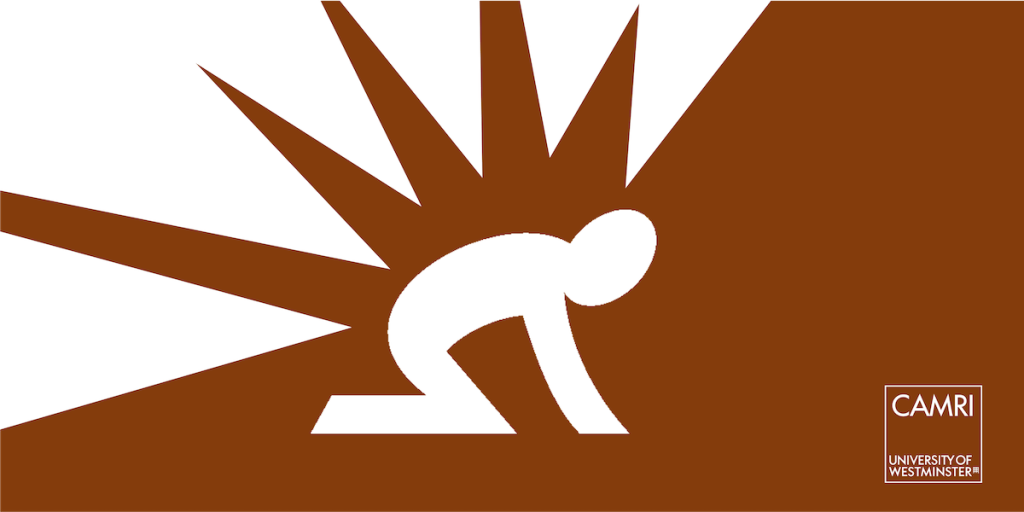 Speaker: David Nemer (University of Virginia, US)
In this talk, David Nemer discusses how Brazilian favela residents engage with and appropriate technologies, both to fight the oppression in their lives and to represent themselves in the world. Brazilian favelas are impoverished settlements usually located on hillsides or the outskirts of a city.
In his latest book, Technology of the Oppressed, David Nemer draws on extensive ethnographic fieldwork to provide a rich account of how favela residents engage with technology in community technology centers and in their everyday lives. Their stories reveal the structural violence of the information age. But they also show how those oppressed by technology don't just reject it, but consciously resist and appropriate it, and how their experiences with digital technologies enable them to navigate both digital and nondigital sources of oppression—and even, at times, to flourish.
Nemer uses a decolonial and intersectional framework called Mundane Technology as an analytical tool to understand how digital technologies can simultaneously be sites of oppression and tools in the fight for freedom. Building on the work of the Brazilian educator and philosopher Paulo Freire, he shows how the favela residents appropriate everyday technologies—technological artifacts (cell phones, Facebook), operations (repair), and spaces (Telecenters and Lan Houses)—and use them to alleviate the oppression in their everyday lives.
He also addresses the relationship of misinformation to radicalization and the rise of the new far right. Contrary to the simplistic techno-optimistic belief that technology will save the poor, even with access to technology these marginalized people face numerous sources of oppression, including technological biases, racism, classism, sexism, and censorship. Yet the spirit, love, community, resilience, and resistance of favela residents make possible their pursuit of freedom.
Biography
David Nemer is an Assistant Professor in the Department of Media Studies at the University of Virginia. He is also a Faculty Associate at Harvard University's Berkman Klein Center and Princeton University's Brazil Lab. Nemer is the author of Technology of the Oppressed (MIT Press, 2022) and Favela Digital: The other side of technology (Editora GSA, 2013).
May
15
Mon
Platforms and Cultural Production @ University of Westminster (Room: UG04)
May 15 @ 5:00 pm – 7:00 pm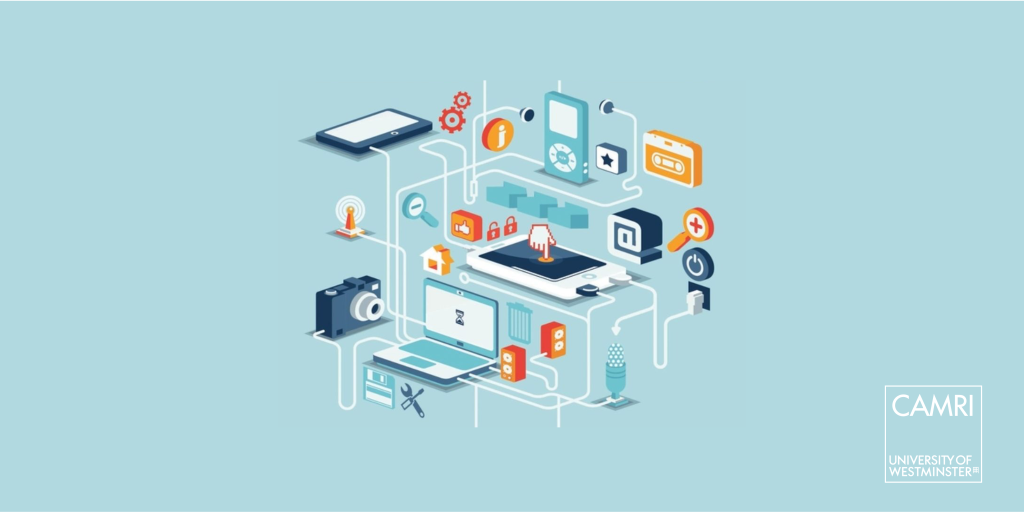 The widespread uptake of digital platforms – from YouTube and Instagram to Twitch and TikTok– is reconfiguring cultural production in profound, complex, and highly uneven ways. Longstanding media industries are experiencing tremendous upheaval, while new industrial formations – live-streaming, social media influencing, and podcasting, among others – are evolving at a breakneck pace. In this talk, Thomas Poell will discuss his new book Platforms and Cultural Production (Polity, 2022), co-authored with David Nieborg and Brooke Erin Duffy, which examines both the processes and implications of platformization across the cultural industries.
The book identifies key changes in markets, infrastructures, and governance at play in this ongoing transformation, as well as pivotal shifts in the practices of labour, creativity, and democracy. Foregrounding simultaneous changes in institutional relations and cultural practices, Poell and colleagues define platformization as: the penetration of digital platforms' economic, infrastructural, and governmental extensions into the cultural industries, as well as the organization of cultural practices of labour, creativity, and democracy around these platforms. Exploring how these interrelated changes take shape in different industrial and geographic contexts, he will discuss key variations in the trajectories of transformation.
This analytical framework should assist students, scholars, policy-makers, and practitioners in their efforts to understand how the institutions and practices of cultural production are evolving in the era of platforms.
Biography
Thomas Poell is Professor of Data, Culture & Institutions at the University of Amsterdam and director of the Research Priority Area on Global Digital Cultures. His research is focused on the digitisation of cultural institutions in the light of the proliferation of data, the growing importance of AI, and the rise of major platform corporations. He explores how these developments lead to creative and economic upheaval in the news, music, games, and lifestyle industries, as well as to a reorganization and rethinking of museums, libraries, and archives. Poell is co-author of three books, including The Platform Society: Public Values in a Connective World (Oxford University Press, 2018).