Dec
8
Thu
Deepfake Videos and the Remixing of Everyday Life @ University of Westminster - Room C1.09 Copland
Dec 8 @ 5:00 pm – 7:00 pm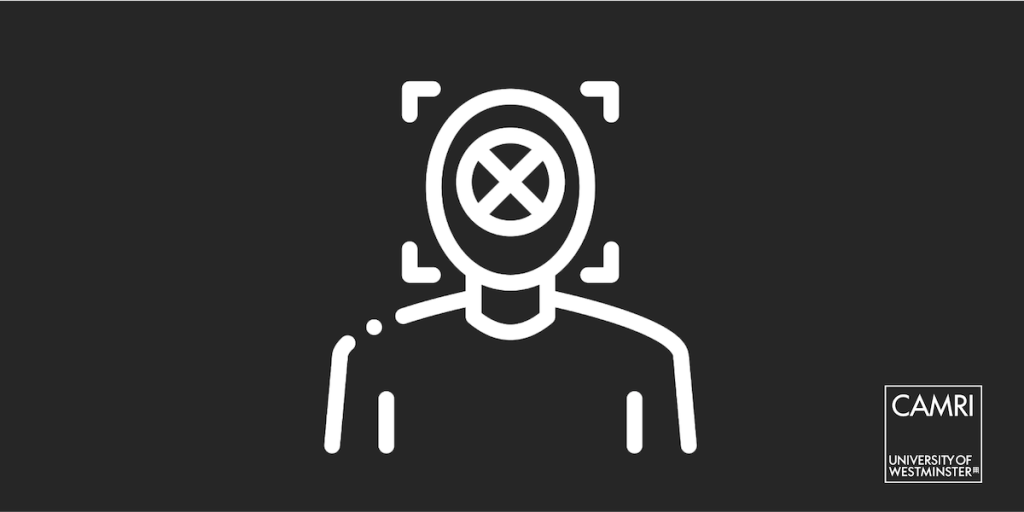 Speaker: Graham Meikle (University of Westminster)
NOTE: This event is held at 115 New Cavendish St, London W1W 6UW, UK
Synthetic media are texts created or significantly altered with AI techniques. Deepfakes are the most prominent examples of synthetic media so far. This seminar will give an overview of the key uses of deepfakes. It will argue that deepfake videos are not just significant in their own right, but that they also offer important insights into the wider digital media environment of the 2020s. Deepfakes did not just happen to emerge in the time of social media, but are a product of those media. The limitless datasets of images, video, text and audio that we have created through two decades of sharing on social media platforms have become raw material that enable machine-learning researchers to train AI systems to recognise, classify and create images for use in synthetic media.
Deepfakes are about creating something new from existing material, so one way of approaching deepfakes is to connect them with wider currents of remix creativity. This paper introduces deepfakes by contrasting two important remix art projects: one from the emergent phase of remix cultures at the start of the twenty-first century (Rebirth of a Nation by Paul D. Miller), the other from the emergent phase of deepfakes at the start of the 2020s (Warriors by James Coupe). This comparison highlights how contemporary synthetic media practices take the individual as the found material for remix. What gets remixed today is not just old movies or music, but all of us.
Biography
Graham Meikle is Professor of Communication and Digital Media at the University of Westminster, and Director of its Communication and Media Research Institute (CAMRI). He is a National Teaching Fellow, and has directed Westminster's MA in Social Media and Digital Communication since 2013. Graham has published eight books, including Deepfakes (Polity 2022), The Internet of Things (with Mercedes Bunz, Polity 2018), The Routledge Companion to Media and Activism (editor, 2018) and Future Active (Routledge 2002).
Dec
15
Thu
The Arab Revolutions 10 Years On @ University of Westminster. Venue TBC
Dec 15 @ 5:00 pm – 7:00 pm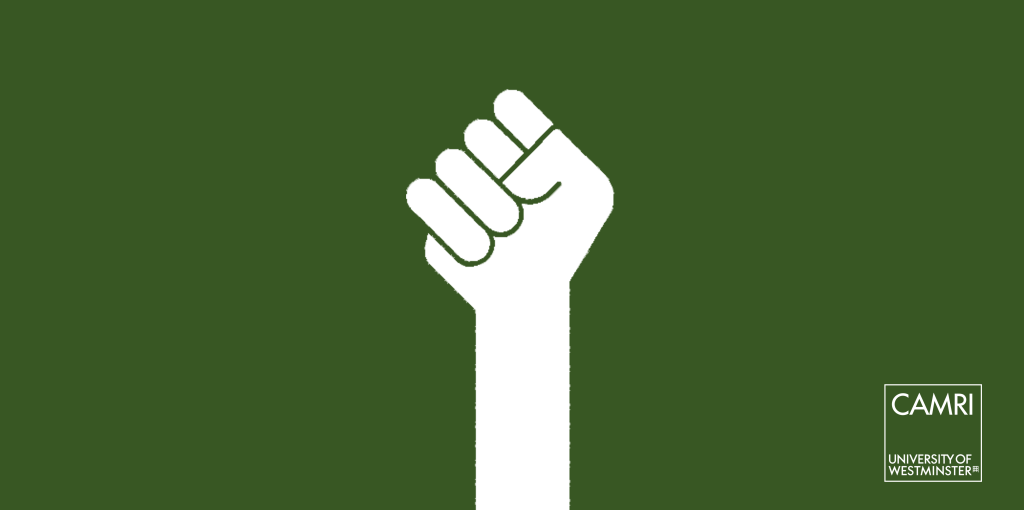 Speakers: Hamza Hamouchene and Miriyam Aouragh
This seminar is a collaboration between the University of Westminster's CSD (the Centre for the Study of Democracy) and CAMRI.
From social justice struggles and mobilisations to massive uprisings and revolutions, in the last decade West Asia and North Africa witnessed momentous events. The region is still a cauldron of rebellion advancing demands of dignity, bread, social justice, freedom and sovereignty. In their book, Hamza Hamouchene and Miriyam Aouragh set out what they consider the Revolutionary Rehearsals. They will discuss the political, economic, digital and ideological intersection of resistance, and explore how the struggles can be remembered not as past but as a continuity in the present
Biography
Hamza Hamouchene is a London-based Algerian researcher-activist, commentator and a founding member of Algeria Solidarity Campaign (ASC), and Environmental Justice North Africa (EJNA). He previously worked for War on Want, Global Justice Now and Platform London on issues of extractivism, resources, land and food sovereignty as well as climate, environmental, and trade justice. He is the author/editor of two books: The Struggle for Energy Democracy in the Maghreb (2017) and The Coming Revolution to North Africa: The Struggle for Climate Justice (2015). He also contributed book chapters to Voices of Liberation: Frantz Fanon (2014) and The Palgrave Encyclopaedia of Imperialism and Anti-Imperialism (2016). His other writings have appeared in the Guardian, Middle East Eye, Counterpunch, New Internationalist, Jadaliyya, openDemocracy, ROAR magazine, Pambazuka, Nawaat, El Watan and the Huffington Post.
Dr. Miriyam Aouragh (Reader) joined the Westminster School of Media and Communication in 2017 and is a researcher at CAMRI. After an MA in Cultural anthropology and Non-Western sociology (Vrije Universiteit Amsterdam), and PhD in Media Anthropology at the Amsterdam School of Social Science Research (ASSR), Aouragh studied the implications of the internet as it was first introduced in Palestine and Palestinian refugee camps in Lebanon and Jordan. This coincided with the outbreak of the Second Intifada (2000-2005). She then focused on the political role of digital tools and spaces and how earlier techno-political developments evolved with them. Her ethnographies were conducted among grassroots activist groups in Lebanon and Palestine (Oxford Internet Institute, 2009-2011). Aouragh set up a critical research project (Leverhulme Grant 2013-2016) to study the Arab (Counter-)Revolutions. Apart from 4 books (Palestine Online, IB Tauris Bloomsbury 2011; The Arab Uprisings a Decade On: Revolution, Counter-Revolution and the Transformation of a Region, TNI, 2022 with Hamza Hamouchene; Infrastructures of Empire. (Sage 2023, co-authored with Paula Chakravartty; Mediating the Makhzan: (R)evolutionary Dynamics and Protest in Morocco, 2024), Miriyam Aouragh is engaged in several campaigns and has numerous publications.