New Book: Social Media and Elections in Africa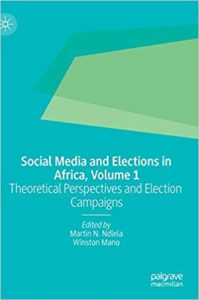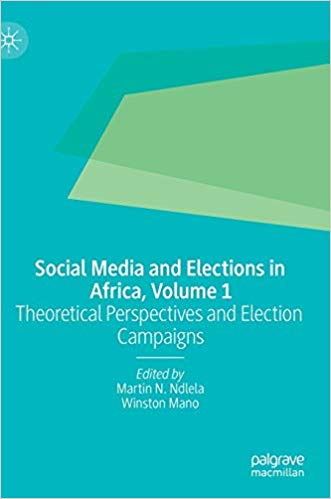 A new book by Martin Ndlela and Winston Mano (eds)  brings together fresh evidence and new theoretical frameworks in a unique analysis of the increasing role of social media in political campaigns and electoral processes across Africa. Supported by contemporary and historical cases studies, it engages with the main drives behind the various appropriations of social media for election campaigns, organization, and voter mobilization. Contributors in this volume delve into changing and complex aspects of social media, offering an appraisal of theoretical perspectives and examining fascinating case studies which social media use is redefining elections across Africa. Contributions show that new media ecologies are resulting in new policy regimes, user behaviors, and communication models that have implications for electoral processes. The book also provides preliminary analysis of emerging forms of algorithm-driven campaigns, fake news, information distortions and other methods that undermine electoral democracy in Africa.
The book also;
Exhibits the increasing presence of social media within political campaigns and electoral processes across Africa
Utilizes case studies from different countries in Africa to underline the widespread impact of new media ecologies on African politics
Highlights how emerging forms of information distortion are undermining electoral democracy in Africa
.