Tarik Sabry publishes new book chapter on Transmediality as 'Doing-Publicness'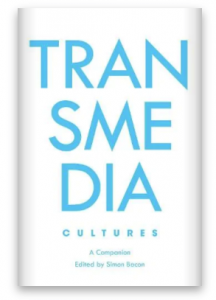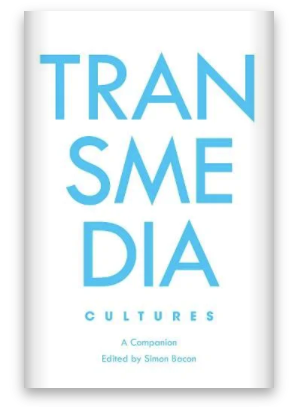 Tarik Sabry has published a new chapter on Transmediality as 'Doing-Publicness' within the context of Morocco's Arab Spring Protests. The chapter forms part of a volume on Transmedia Cultures, edited by Simon Bacon. The question posed by Sabry in his chapter is not merely concerned with technology or technicity, but also with the kind of multi-sensorial forms of communication humans derive from transmediality. The work is concerned with trans-mediality as publicness that comes to the fore in its shared-ness and as a totality of involvements. Within the chapter, Sabry alludes to the complex transmedial relations that exist between screen media, non-screen media, (face, voice, talk, muttersprache, affect, experience, structures of feeling, being-with) and the everyday contexts in which these relations come into being as a totality.
The collected volume, Transmedia Cultures demonstrates that transmedia, and indeed transmedia storytelling, are fundamental to the human experience of being in the world and creating the stories of who we are, both as individuals and communities. Transmedia is not just limited to the Star Wars or Harry Potter franchises nor narratives exclusive to new media platforms and devices, though both these areas are discussed. Indeed, transmedia embraces a multiplicity of media platforms (old and new, online and offline), content expansion, and evolving forms of audience engagement.
The collection is one of concise, readable essays and takes a holistic approach, expanding the areas of everyday life implicated in transmedia worldbuilding and the levels of immersion that they, purposely or otherwise, create. Beginning with a comprehensive introduction and historical overview, the volume explores contemporary transmedia worlds like Buffy the Vampire Slayer, The Walking Dead, Life is Strange and BTS Universe as well as urgent topics such as COVID-19, Black Lives Matter, and human rights on the internet. User-created worlds (Magic: A Gathering) and ones that express individual identities (Queerskins) are also of particular interest.
The volume offers a fresh approach to transmedia cultures, revealing the ever-increasing levels of entanglement they have within our real lives and with those we experience in other more imaginative or creative ones, bringing into focus exactly what is at stake in the «worlds» we choose to call our own.