Carl Jones joins Executive Committee of the IASS/AIS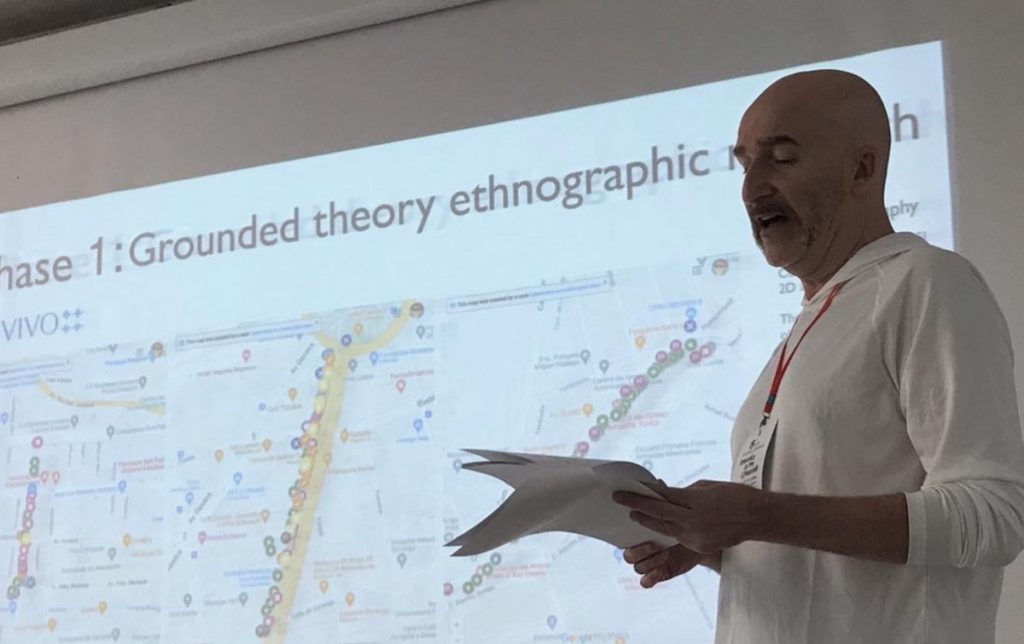 Carl Jones recently attended the 15th World Congress on Semiotics in Thessaloniki, Greece, where he was appointed as an Executive Committee Member of the International Association for Semiotic Studies — L' Association Internationale de Sémiotique (IASS-AIS).
The IASS-AIS was founded in 1969 and is the world's leading organisation in semiotics. The IASS-AIS comprises nearly 800 members representing all continents. Combined with the members of affiliated multinational, national, regional associations, research groups and circles, the Association represents more than thousand of semioticians who are organised all over the world. The Executive Committee/Comité Directeur represents 83 different countries, with each appointee holding their position for 5 years.
During the congress, Jones also presented on two panels. In the first panel 'Semiotics of Resisting and Cultural Decolonisation', Carl presented his research research on 'delinking knowledge' within the context of Mexican advertising. His presentation drew upon work he had undertaken in Iguala, Mexico following the practice of theorist Linda Tuhiwai and the détournement theory of Guy Debord, to create interventions that challenge notions of race and racism.
The second panel on Semiotics in Marketing, Advertising and Branding' Jones further explored such interventions through the work of Barths, Danesi, Van Leeuwen, and Dare. His talk questions whether advertising can be weaponised and created from the bottom up to challenge the status quo.
More information on the conference can be accessed here  https://www.semioticsworld.com , and a link to the abstracts can be read here https://www.semioticsworld.com/wp-content/uploads/2022/08/Semiotic_book-of-abstracts_final_2022-08-26.pdf
.