Changing the Narrative about African Diaspora Media Users from an Afrokological Standpoint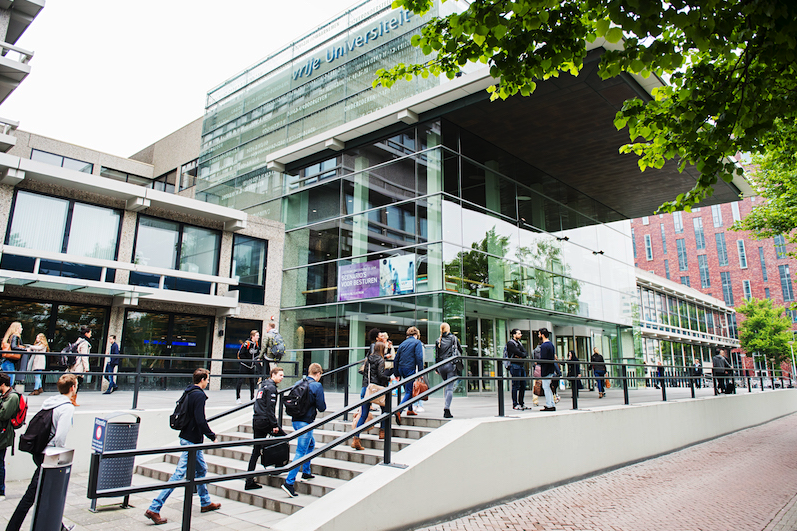 In his talk to the African Intercultural Philosophy network (OZSW), held on the 2nd of September 2022, at the Vrije Universiteit in the Netherlands, Winston Mano introduced Afrokology (Mano and Milton, 2021). Mano presented Afrokology as a decolonial heuristic toolkit that could empower and enrich existing narratives of African diaspora. Afrokological research could help undo the misrepresentation by pushing back on othering of Africans both at home and abroad. It could centre African epistemes in innovative ways. African diasporas could get inspiration from Afrokology to reclaim and historicise their lived experiences across generations. Doing research on African diaspora need to be more than cultural translation or 'double absence', beyond complexities of inclusion and exclusion. Such a shift resonates with Afrokology's reclamation and affirmation of African epistemes to challenge "single stories'. Mano suggests that African diasporas can reaffirm their belonging and identity by excavating and reclaiming early generations of African diasporas that have played prominent roles in the countries they live in. The reclaiming of older African diasporas and their offspring could help retell the African story in a more powerful manner within the imaginary centres of the world. It could be part of the much-needed relexicalizing and re-existence of Africans in and outside Africa.
Research about African diasporic media users needs to be decolonised through an Afrokological lens. It could help re-imagine and unite its practice and theory with philosophical roots which centre African lived experience. Afrokology can help awaken a relational accountability not just with others but also between Africans at home and in the diaspora. This could promote respectful representation, reciprocity and rights. Mano introduced the key attributes of Afrokology as an innovative heuristic toolkit that could analyticallly position African diasporic media users in ways that restore and affirm their role abroad and on the continent. Afrokology is a way of seeing, knowing and doing that is decolonial but facilitative. In this sense, Afrokology could be the basis for a deliberate push back on othering but also more effective epistemological inclusivity.
The reclaiming of African diasporic history could benefit from strategic connections with lived experience of relevant past and present African diaspora. What needs to be done, as was observed by Dr Dapo Ladimeji, the editor of African Century, is to reclaim the likes of Alexander Dumas and Alexander Pushkin, both highly successful writers. Ladimeji is strongly against the misuse or imposition interpretations and issues onto historical figures but is keen on the strategic recovery of key African figures and works that help shift the narrative of the African. Recovering African history would be an important step in "freeing all history …Once African history is accorded its proper place then the histories of other cultures can more readily find their place in our collective histories" (Ladimeji 2020: 60).This is in line with Afrokology as it aids the sense of belonging and identity of today's Africans. The reclamation of Alexander Pushkin, the prominent Russian writer, is inspired by the lived experience of his African great-grandfather, General Abraham Petrovich Gannibal, born in what is today Cameroon. He arrived in Moscow in 1704 as a young prisoner but became an adviser and friend of Peter the Great. Hannibal, in a 1742 letter to the Russian Senate, explained that he had a noble status linked to his father being an African chief. Unbeknown to many, his grandson Alexander Pushkin, who lived from 1799 to 1837 in Russia, even wrote a book about his great-grandfather entitled Peter the Great's Negro also known as Blackamoor of Peter the Great. Pushkin, often described by Russians as "our everything", became a prominent Russian writer whose role in establishing Russian language and literature. His work and status is similar to that of Shakespeare among the English. Reclaiming Pushkin could both enrich and complicate the African diaspora narrative in the global North as well as centre African excellence. This could reveal how Africans and their descendants are accommodated but also marginalised in ways that constitute a vulnerable group in the countries where they reside. Defined by the African Union (AU) as people of native African origin living outside the continent, irrespective of their citizenship, African diasporas result from many factors, including colonialism and slavery but also educational, political and economic imperatives. They have struggled for survival and negotiated situations where they have been silenced, excluded, misrecognised and racialised. The African diaspora experience media as part of their belonging and identity.
The other speaker was Yonas Belay who is a PhD student at Leiden University in African Philosophy and Film Studies. Yonas gave a presentation that shared his initial ideas on his PhD research in African Intercultural Philosophy and Film.
The event was chaired by Professor Angela Roothaan, Vrije Universiteit, and organised by Professor Louise Muller, Leiden University.
---
Selected References:
Mano, W. and Milton, V. 2021. Afrokology of media and communication studies: theorising from the margins. in: Mano, W. and Milton, V. (ed.) Routledge Handbook of Media and Communication Studies Routledge Handbook of African Media and Communication Studies Routledge. pp. pp.19-42
Ladimeji D. (2020). Why Philosophy Matters to African History in African Century Journal. September 2020.