Matthew Linfoot launches Hearing Our Stories podcast series with the BBC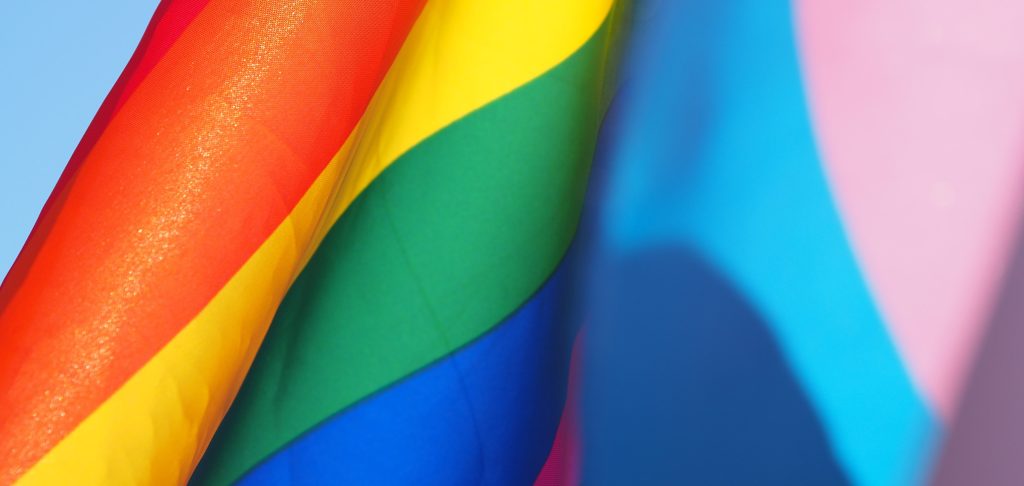 The relationship between the BBC and the LGBTQ+ audience is the focus of a new short series of in-depth podcasts developed by Dr Matthew Linfoot, Principal Lecturer in Radio, Audio and Podcasting at the University of Westminster.
To help us understand the impact of BBC coverage on queer lives over the past 50 years Linfoot has assembled archive examples from features, documentaries and current affairs capturing BBC coverage of key events in the queer chronology, from the early days of gay and lesbian liberation to marriage equality.
Working in partnership with two community organisations, Opening Doors and London Friend, Linfoot has worked to bring together older LGBTQ+ people and younger Millennial/Gen Z participants to reflect on their relationship with the BBC. Over three sessions, they have watched and listened to the archive programmes and shared their thoughts about portrayal and representation and how they compare with their own lives and experiences.
In the first podcast episode Linfoot is joined by volunteers from Opening Doors, a national charity that connects LGBTQ+ people over the age of 50. Together, they watch and discuss a selection of clips from programmes from the 1970s and 80s, including the BBC's reporting of the early Gay Liberation movement, a fly-on-the-wall documentary about a pioneering trans woman, and coverage of HIV/AIDS and Section 28.
Episode two features contributors in their 20s, from London Friend, an organisation working with the LGBTQ+ community in London. Linfoot plays clips spanning the past 45 years, from a documentary about Scottish gays and lesbians in the era before decriminalisation, to the experience of early Pride marches, and more recent reporting of casual racism in the queer community.
In the third episode, Linfoot is joined by volunteers who span the generations, from both community groups, Opening Doors and London Friend. We hear how they compare and contrast their responses to the archive clips with their own life stories. The podcast features a selection of BBC radio and television programmes, including documentaries about equal marriage, bisexuality and HIV/AIDS stigma.
All the episodes can be listened to, for free, on BBC Rewind. This work was supported by the BBC and AHRC to promote public engagement as part of the BBC's centenary.
Photo by Cecilie Johnsen on Unsplash