Carl Jones speaks at 'Decolonising your Curriculum' workshop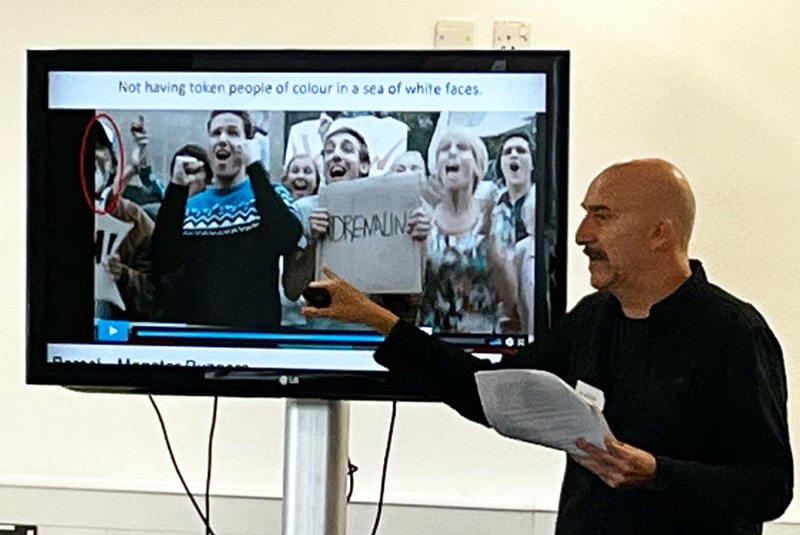 Carl Jones recently spoke at 'Decolonising Your Curriculum', an immersive workshop' hosted by De Montfort University and Leicester Castle Business School. At the event on October 24th, Jones discussed 'Decolonization within Marketing' drawing upon Decolonial and Post-colonial theory as applied to teaching marketing in a university setting. Jones examined why decolonisation is important, as well as how disruptive pedagogy and research informed teaching is needed.
The event was sponsored by the support of the Academy of Marketing, and the Marketing Trust, and welcomed early career researchers and PhD students who have a strong interest in curriculum decolonisation.
The following week Jones spoke to students of the SCoRe School of Communications & Reputation based in India. Jones' talk was entitled "Stories that sell: Narratives in advertising, marketing and PR". During the talk he covered topics such as stereotypes and how advertising can reflect colonial narratives within media messaging.