Steven Barnett appears on Points of View to talk about the BBC's phone hacking programme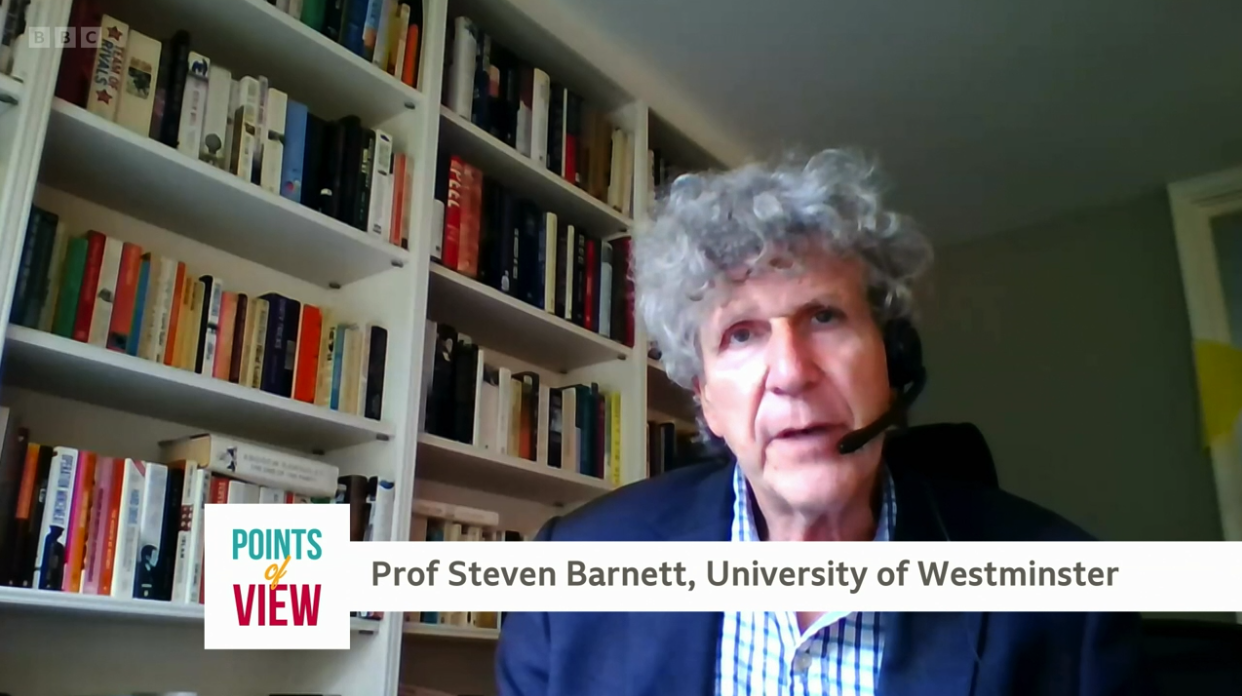 Steven Barnett has spoken to Points of View about Scandalous: Phone Hacking on Trial – the BBCs investigation into phone hacking. The programme examined the more than a decade long investigation into phone hacking by the UK Press.
Barnett praised the programme as being excellent storytelling with some "really fresh interviews and footage" that helped to explain the impact of the hacking that took place.
You can watch the full episode of Points of View on BBC iPlayer.