Cartography on the Front Line
When:
27 October 2022 @ 7:15 pm – 8:45 pm
2022-10-27T19:15:00+01:00
2022-10-27T20:45:00+01:00
Where:
The British Library
96 Euston Rd
London NW1 2DB
UK

Contact:
British Library
+44 (0)1937 546546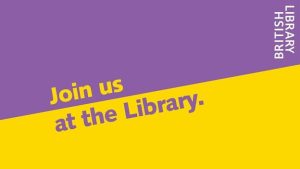 Exploring the historical and contemporary links between war making and map making.
This event takes place at the British Library.
With Timothy Barney, Hillary Shaw, Mateusz Fafinski and Doug Specht.
The opening panel of In and Against the Fog of War: Mappings from the Front Line, a programme of live events, webinars and workshops organised by the Livingmaps Network.
Map-making and war-making and their associated technologies have been closely linked throughout the 20th century. Today they continue to be mobilised in tandem in both offensive and defensive spaces of military action.
The destruction of urban infrastructures and displacement of their civilian populations have become key military objectives, deploying drones and other technologies of civil surveillance.
'Home fronts' have increasingly become war zones, whilst even the most local conflicts take place within a global mediascape.
At the same time a different cartography has emerged to both document the impact of war on everyday life and to help build networks of resistance and resilience amongst those communities who find themselves on the front lines.
Livingmaps is a network of academics, artists and activists concerned to develop a creative and critical approach to social mapping.
This event will not be live-streamed.
Details
Name:
Cartography on the Front Line
Where:
Foyle Visitor and Learning Centre
The British Library
96 Euston Road
London
NW1 2DB
Show Map      How to get to the Library
When:
 – 
Price:
Full Price: £10.00
Member: £0.00
Student: £5.00
Registered Unemployed: £5.00
Disabled: £5.00
Senior (60+): £9.00
Young Person (18-25): £5.00
Enquiries:
+44 (0)1937 546546
boxoffice@bl.uk