Viral journalism, is it a thing? Strategies, tactics, concerns
When:
22 September 2022 @ 5:00 pm – 6:30 pm
2022-09-22T17:00:00+02:00
2022-09-22T18:30:00+02:00
Contact:
The VIRAL seminar (season 2)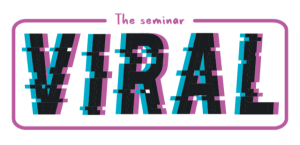 Anastasia Denisova (University of Westminster, London)
If memes and gifs can reach millions of people, would it be useful for journalism to employ similar formats to engage the audience? Different from clickbait and marketing, viral journalism means diversifying content and understanding emotions. Quality media in the UK (think The Economist, Times, Financial Times etc.) are trying viral technics – but can they turn against the master?
Discussant: Valérie Schafer (C2DH, University of Luxembourg)
During the 2022-2023 academic year, the VIRAL seminar series will continue to focus on the many ways we may think about online virality and analyse the circulation of born-digital content. The seminar series will offer an interdisciplinary overview of virality, digital cultures, circulations and traces. It includes three main presentation types: analysis of corpora, methodological considerations, and historical or socio-technical approaches.
The seminars will take place approximately once a month, and all sessions will be held from 17:00 to 18:30 (Paris time).
If you would like to register for one or more sessions, please email valerie.schafer@uni.lu