Celebrating University of Westminster Press
When:
4 December 2023 @ 6:00 pm
2023-12-04T18:00:00+00:00
2023-12-04T18:15:00+00:00
Where:
University of Westminster
309 Regent St.
London W1B 2HW
UK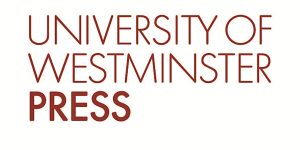 University of Westminster Press launched in 2015 and has risen to become the 3rd largest of the 'new' open access university presses that have emerged in the UK over the past fifteen years. Non-profit, community-led and mission-driven, UWP champions an approach to open access that forefronts accessibility, inclusivity and equity in publishing. 2023 saw the Press surpass 3 million downloads of our book and journal publications and we think that's worth celebrating!
Join us to learn more about UWP, celebrate our many achievements, hear from our panel about the opportunities that open institutionally-based publishing provides and have your say on future directions for the Press.
https://www.uwestminsterpress.co.uk/