Facebook
When:
25 November 2021 @ 5:00 pm – 6:30 pm
2021-11-25T17:00:00+00:00
2021-11-25T18:30:00+00:00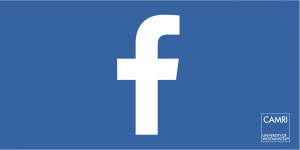 Taina Bucher (University of Oslo) – Facebook
Facebook has fundamentally changed how the world connects. No other company has played a greater role in the history of social networking online. Yet Facebook is no longer simply a social networking site or social media platform. Facebook is Facebook.
Taina Bucher shows how Facebook has become an idea of its own: something that cannot be fully described using broader categories. Facebook has become so commonplace that most people have a conception of what it is, yet it increasingly defies categorization. If we want to understand Facebook's power in contemporary society and culture, Bucher argues, we need to start by challenging our widespread conception of what Facebook is. Tracing the development and evolution of Facebook as a social networking site, platform, infrastructure and advertising company, she invites readers to consider Facebook anew. Contrary to the belief that nobody uses Facebook anymore, Facebook has never been more powerful.
Biography
Taina Bucher is an Associate Professor in screen cultures in the Department of Media and Communication at the University of Oslo. She studies the relationships and entanglements between algorithms, social and political concerns – examining how users experience and make sense of algorithmic power and politics. She is also the author of the book IF … THEN: Algorithmic Power and Politics (published in 2018 by Oxford University Press). Taina teaches and supervises digital media-related topics. From 2013-2019, Taina worked as an Associate Professor in Communication and IT, University of Copenhagen.