Alternative News Reporting in Brazil
When:
6 December 2023 @ 5:00 pm – 7:00 pm
2023-12-06T17:00:00+00:00
2023-12-06T19:00:00+00:00
Where:
University of Westminster
309 Regent St.
London W1B 2HW
UK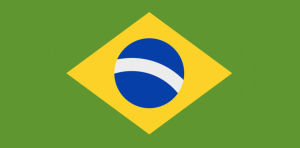 This book examines the emergence of alternative forms of news reporting in Brazil with a focus on progressive not-for-profit initiatives. In combining different genres of non-commercial journalism, the study allows us to better understand the potential of alternative news producers in times of continuing technological shifts. The research shows how a broad range of independent outlets are attempting to expand the diversity of the media system and news production in Brazil, where a few media conglomerates dominate the market. It examines multifaceted perspectives and different approaches in relation to traditional values of journalism, as well as in relation to established newsrooms' structures and work methods. The author examines producers' viewpoints and working practices, providing an opportunity to discuss the changing boundaries of journalism. A range of significant questions, are explored: what does it mean to practice "alternative" journalism? To what extent do non-mainstream practices subvert the taxonomy of news values? Do alternative journalists adhere to or reject journalism's core values? And, more specifically, as more and more journalists or media producers are collecting, disseminating, and interpreting news without being employed by large media groups, what insights can they provide in relation to the economics of digital journalism? Despite the diversity of initiatives emerging in Brazil, the research identifies common attributes that aid our understanding of what non-mainstream producers are doing to challenge, for instance, media representation and to put marginalized communities in the center of the news cycle. The resulting conclusions will be of value to all those who study or practice journalism around the world, in addition to media researchers and activists.
Biography
Claudia Sarmento holds a PhD in Media and Communication from the University of Westminster (CAMRI). As a lecturer, she has taught postgraduate and graduate courses in the Department of Digital Humanities an in the Department of Culture, Media and Creative Industries at King's College London, as well as Media and Communication courses at Westminster. She is a journalist, with extensive experience in Brazilian media organisations, ranging from O GLOBO, where she served as an editor for over a decade, to the newspaper Folha de S.Paulo and Radio Globo. She has also worked as a foreign correspondent from Moscow, Tokyo and London.