Data Colonialism and the Hollowing Out of the Social World
When:
5 March 2020 @ 5:00 pm – 7:00 pm
2020-03-05T17:00:00+00:00
2020-03-05T19:00:00+00:00
Where:
University of Westminster (Room UG04)
309 Regent St
Marylebone, London W1B 2HT
UK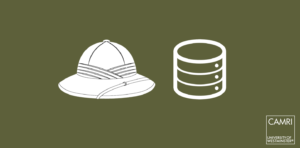 Nick Couldry (London School of Economics and Political Science) – Data Colonialism and the Hollowing Out of the Social World
This talk will introduce the argument of Nick's recent book, The Costs of Connection: How Data Colonizes Human Life and Appropriates it for Capitalism (co-authored with Ulises Mejias, Stanford University Press, August 2019) and foreground its implications for the social world and social knowledge. The talk will argue that the role of data in society needs to be grasped as not only a development of capitalism, but as the start of a new phase in human history that rivals in importance the emergence of historic colonialism. This new "data colonialism" is based not on the extraction of natural resources or labor, but on the appropriation of human life through data, paving the way for a further stage of capitalism. The new social and economic order being constructed through data processes make most sense within the long historical arc of attempts to appropriate resources and knowledge within colonialism. This new order creates new dependencies on platforms through which data is extracted, and also produces new forms of social discrimination, based on a reinvention of social knowledge. The result is a hollowing out of the social world, which for corporate capitalism takes on the paradoxical form of an emerging new social domain available for endless exploitation and manipulation. Resistance requires challenging forms of coloniality that, even if in different material forms, decolonial thinking has foregrounded for centuries.
Biography
Nick Couldry (@couldrynick) is a sociologist of media and culture. He is Professor of Media Communications and Social Theory at the London School of Economics and Political Science, and from 2017 has been a Faculty Associate at Harvard's Berkman Klein Center for Internet and Society. In fall 2018 he was also a Visiting Professor at MIT. He jointly led, with Clemencia Rodriguez, the chapter on media and communications in the 22 chapter 2018 report of the International Panel on social Progress: www.ipsp.org. He is the author or editor of fourteen books including The Mediated Construction of Reality (with Andreas Hepp, Polity, 2016), Media, Society, World: Social Theory and Digital Media Practice (Polity 2012) and Why Voice Matters (Sage 2010). His latest books are The Costs of Connection (with Ulises Ali Mejias, Stanford UP 2019) and Media: Why It Matters (Polity 2019).