South-to-South Media Activism and Artivism?
When:
16 November 2023 @ 5:00 pm – 7:00 pm
2023-11-16T17:00:00+00:00
2023-11-16T19:00:00+00:00
Where:
University of Westminster
309 Regent St.
London W1B 2HW
UK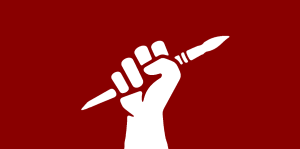 BOOK LAUNCH
Media Activism, Artivism and the Fight Against Marginalisation in the Global South: South-to-South Communication
This book analyses a South-to-South connection between media activists and artivists – artists who are activists – in the Global South. The authors, Andrea Medrado and Isabella Rega, emphasise the urgent need to engage in South-to-South dialogues in order to create more sustainable connections between Global South communities and as an essential step towards identifying and facing global problems, such as state repression, social inequality and climate crises. Medrado and Rega analyse the characteristics of this connection, identify its unique contributions to the study of media and social change and discuss its long-term sustainability. They do so by focusing on instances when media narratives in countries of different Global South(s) intertwine and transform each other; specifically, the exchanges between Latin America (Brazil) and Africa (Kenya). They explore how media activism and artivism can be used as tools for global movement building and to challenge colonial legacies. They also discuss how to connect people with varied skill sets in different Global South contexts, promoting South-to-South solidarity, in a cross-continental challenge to marginalisation.
Biography
Dr Andrea Medrado is a Senior Lecturer in the School of Media and Communication at the University of Westminster. She is the leader of the Cultural Identities and Social Change theme at the Communication and Media Research Institute (CAMRI) and the Course Leader for the BA Digital Media. She is also the Co-Vice President of the International Association of Media and Communication Research, IAMCR. Andrea is currently working as a Co-Investigator for the Project "The Social Foundations of Cryptography" (2024-2027), funded by the Engineering and Physical Sciences Research Council (EPSR). Her book "Media Activism, Artivism and the Fight Against Marginalisation in the Global South", co-authored with Isabella Rega, was published by Routledge in May 2023. She has published widely in leading academic journals.