The Media Manifesto
When:
17 December 2020 @ 5:00 pm – 7:00 pm
2020-12-17T17:00:00+00:00
2020-12-17T19:00:00+00:00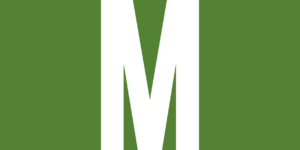 Our media systems are in crisis. Run by unaccountable corporations and dominated by agendas and algorithms that are shrouded in mystery, these formerly trusted sources of information and entertainment have lost their way. As consumers, we have plenty of choice, but as citizens we have an abundance of misinformation and misrepresentation.
In this incisive manifesto, four prominent media scholars and activists put forth a roadmap for radical reform of concentrated media power. They argue that we should put media justice, economic democracy and social equality at the heart of our scholarship and our campaigning.
The Media Manifesto delivers a sharp analysis of our communications crisis and a passionate call for urgent change. It provides resources of hope for media reform movements across the globe.
Biography
Des Freedman (@lazebnic), Professor of Media and Communications, is interested in the relationship between media and power together with the political and economic contexts of media policymaking, regulation and reform. He was a founding member and recent chair of the Media Reform Coalition and was project lead for the Inquiry into the Future of Public Service Television chaired by Lord Puttnam. He is a former editor of the Sage journal Global Media and Communication and has edited several strands for openDemocracy including Anti-austerity and media activism (with Natalie Fenton and Gholam Khiabany), Liberalism in neo-liberal times (with Gholam Khiabany, Kate Nash and Julian Petley) and Capitalism and universities (with Michael Bailey). His latest books include Misunderstanding the Internet (2nd edition, Routledge 2016, with James Curran and Natalie Fenton) and The Contradictions of Media Power (Bloomsbury 2014).
Des is currently Deputy Head of Department of Media, Communications and Cultural Studies (MCCS) and Co-Director of the Goldsmiths Leverhulme Media Research Centre.
Justin Schlosberg (@jrschlosberg) is Senior Lecturer in Journalism and Media. He is the author or co-author of three books about the media including, most recently, Bad News for Labour (Pluto 2019). His research takes a critical look at accountability both through and of the media, with a focus on media ownership and plurality in a post digital context. He is a former Chair of the Media Reform Coalition and Network Fellow at the Edmund J. Safra Center for Ethics, Harvard University in 2014-15.