Tuning into Media Distortions or, What Do Deviant Media Categories Mean?
When:
12 November 2020 @ 5:00 pm – 7:00 pm
2020-11-12T17:00:00+00:00
2020-11-12T19:00:00+00:00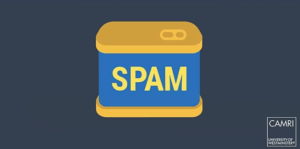 In this talk Elinor Carmi will talk about the politics behind categories we take for granted such as spam and noise, and what it means to our broader understanding of, and engagement with media. Her book Media Distortions synthesizes media theory, sound studies, STS, feminist technoscience, and software studies into a new composition to explore media power. Drawing on repositories of legal, technical and archival sources, the book amplifies three stories about the construction and negotiation of the 'deviant' in media. The book starts in the early 20th century with Bell Telephone's production of noise in the training of their telephone operators and their involvement with the Noise Abatement Commission in New York City. The next story jumps several decades to the early 2000s focusing on web metric standardization in the European Union and shows how the digital advertising industry constructed what is legitimate communication while making spam illegal. The final story focuses on the recent decade and the way Facebook constructs unwanted behaviors to engineer a sociality that produces more value. These stories show how deviant categories re-draw boundaries between human and non-human, public and private spaces, and importantly – social and antisocial.
Biography
Elinor Carmi (@Elinor_Carmi) is a researcher, journalist and ex-radio broadcaster who has a passion for technology, digital rights, and feminism. In the past 8 years, she has been examining internet standards, specifically the development of the digital advertising ecosystem such as advertising networks, real-time-bidding, and web-cookies/pixels. Currently, Dr. Carmi is a Research Associate at Liverpool University, UK, working on several projects: 1) "Me and My Big Data – Developing Citizens' Data Literacies" Nuffield Foundation funded project; 2) "Being Alone Together: Developing Fake News Immunity" UKRI funded project; 3) Digital inclusion with the UK's Department for Digital, Culture, Media and Sport (DCMS). On February 2020, Carmi was invited to give evidence on digital literacy for the House of Lords' Committee on Democracy and Digital Technologies, at the British Parliament in London, UK. In addition, she has been invited by the World Health Organisation (WHO) as a scientific expert to be part of the closed discussions to establish the foundations of Infodemiology.