Miriyam Aouragh to speak at State of the World 2022 Online Global Conference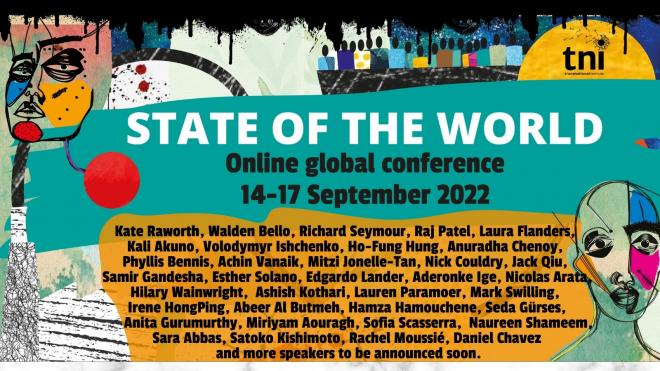 Miriyam Aouragh will join scholar activists from around the world to speak at State of the World 2022 Online Global Conference. The conference takes place between 14-17th September, with two online sessions per day.
Aouragh will speak as part of a panel on digital capitalism alongside Anita Gurumurthy, Seda Gürses, Nick Couldry, and Jack Qiu. The panel seeks to examine whether digitalisation is changing capitalism or entrenching it. Why its infrastructure is so colonial. How the expansion of the digital frontier will shape geopolitics and resource conflicts. And ultimately how we might forge a different path.
The conference itself is hosted by The Transnational Institute, an international research and advocacy institute committed to building a just, democratic and sustainable planet. The State of the World 2022 will draw upon themes of the health crisis, spiralling food and energy prices, escalating wars and ever more signs of environmental collapse. The conference will ask, through its numerous panels, how can progressive forces better understand these dynamics and improve our strategies to achieve system change?
Further details and tickets can be found on the State of the World 2022 website.