Mediating Memories of Protests
When:
11 November 2021 @ 5:00 pm – 7:00 pm
2021-11-11T17:00:00+00:00
2021-11-11T19:00:00+00:00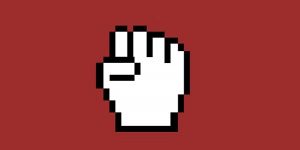 Donna Chu (the Chinese University of Hong Kong) – Mediating Memories of Protests
This seminar is co-organised by CAMRI (Communication and Media Research Institute) and CCC (Contemporary China Centre), University of Westminster.
The roles of media in constructing, sustaining, and transmitting collective memory have been widely discussed in journalism, communication, and memory studies. This talk will begin with a review of the notion of "mediated memories". It will then focus on how two mass protests in Hong Kong, which happened in 1967 and 1989 respectively, have received rather different treatments in public remembrance. Findings from two studies about anniversary journalism are presented to highlight how news media contribute to upholding certain versions of collective memory.
While professional routines, norms and journalistic practices are key factors in shaping memory, digital media technologies are bringing tremendous changes in mnemonic practices. As mediated memories are becoming more "connective", the roles and cultural authority of legacy media are challenged. We will conclude with a consideration of emerging questions about the communication of public memory in the digital age.
Biography
Donna Chu is an Associate Professor in the School of Journalism and Communication at the Chinese University of Hong Kong.
Prior to joining academia, Donna Chu has gained extensive media experience as a freelance feature writer, scriptwriter, and documentary producer. She was first drawn to academic studies because of her concern and passion in media literacy. It eventually leads her to the studies about youth media culture and changing media technologies. She has continued to practice media literacy education over the years. In 2017, with the support of a knowledge exchange fund from the university, she founded a social enterprise, Mars Media Academy, which promotes media and information literacy in Hong Kong.